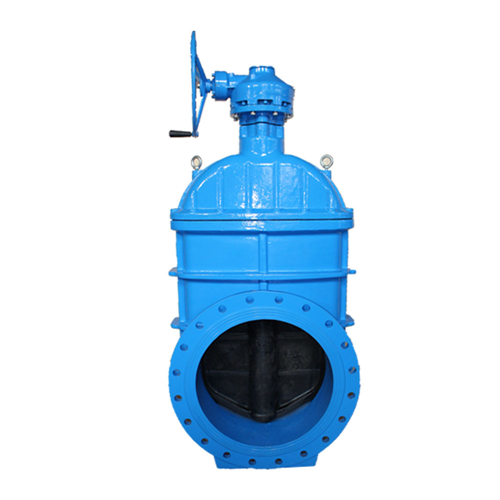 BEVEL GEAR SOFT SEALED GATE VALVE
Description
Large-caliber gate valves are made of the best quality ductile iron or carbon steel. They have the characteristics of high strength, light weight and precise geometric size. The gate boards have the function of interchange, and the spiral bevel gear labor-saving mechanism is installed. One person can switch easily and freely, and also can install the opening and closing indicator column according to the requirements of users, or electric, pneumatic systems, municipal construction and mines.
Product characteristics:
1. Flat-bottomed seat, no accumulation of dirt, make the seal more reliable.
2. The valve disc is encapsulated with NBR as a whole. The inner parts of the valve are made of corrosion-resistant stainless steel and copper alloy, which can be used for sewage system to adapt to harsh working conditions.
3. Small size, light weight, easy to install and maintain
4. The valve stem is sealed with three O-rings, which greatly reduces the friction resistance of the switch and makes the switch light and water-tight.
Major Component Materials
Main Dimensions Table