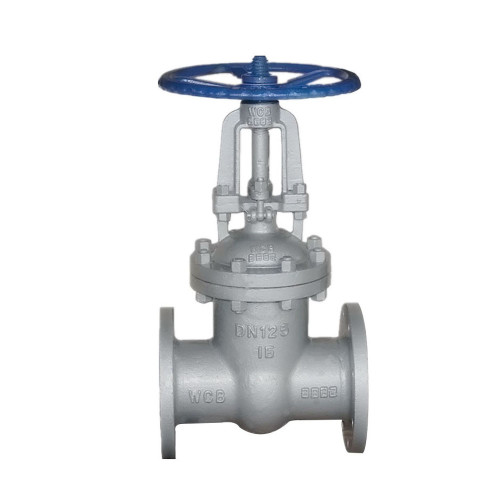 STAINLESS STEEL GATE VALVE
Description
All stainless steel gate valve GV200LK541WRL16, material: 316L. All gate valves cast into castings with metal and steel materials are collectively called cast steel gate valves. Corresponding to cast iron gate valve, forged steel gate valve and malleable iron gate valve.
The opening and closing parts of cast steel gate valve are gates. The moving direction of gate plate is perpendicular to the direction of fluid. The gate valve can only be fully opened and closed, and can not be adjusted and throttled. The gate has two sealing surfaces. The two sealing surfaces of the most commonly used mode gate valves form wedges. The wedge angle varies with the valve parameters, usually 50, and the medium temperature is 2 52'. Wedge gate valve can be made into a whole, called rigid gate; it can also be made into a gate that can produce slight deformation to improve its workability, make up for the deviation of sealing surface angle in the process of processing. This kind of gate is called elastic gate. The valve has the advantages of light switch, reliable sealing, good elastic memory and service life. It can be widely used in water, sewage, construction, petroleum, chemical industry, food, medicine, textile, power, ship, metallurgy, energy system and other body pipelines as regulating and closing devices.
Product characteristics
The fluid resistance is small, and the sealing surface is brushed and eroded by medium. Opening and closing is more labor-saving. Medium flow direction is not limited, no disturbance, no reduction of pressure. The utility model has the advantages of simple structure, short structure length, good manufacturing technology, high temperature resistance and high pressure resistance, and many optional materials, and wide application range.
Product parameters
Main dimensions and weights