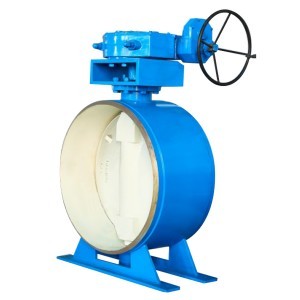 WELDED METAL HARD SEAL BUTTERFLY VALVE
Description
Executive standard for welded metal hard seal butterfly valve
Main technical parameters of welded metal hard seal butterfly valve
Material of main parts of welded metal hard seal butterfly valve
Design drawing of this product
Main connection dimensions PN0.6/1.0MPa
Main dimensions of welded metal hard seal butterfly valve PN1.6MPa
Nominal pressure
Product use
Welded metal hard seal butterfly valve is widely used in heat, petroleum, chemical, electric power, metallurgy, food, medicine, light textile, papermaking and other industries. It can be installed in industrial pipe network with temperature ≤ 425 ℃ and medium of gas, air, steam, water, sea water, oil products, etc. for regulating flow and cutting off medium.
Product features of welded metal hard seal butterfly valve
1. Compact structure, small size, light weight, flexible operation, easy to use;
2. The three-dimensional eccentric multi-layer hard sealing structure is adopted, and its sealing performance is reliable and reaches zero leakage;
3. The valve has no flange, so it is convenient and beautiful to bind the pipe;
4. It has the characteristics of high temperature, high pressure, corrosion resistance and wear resistance.