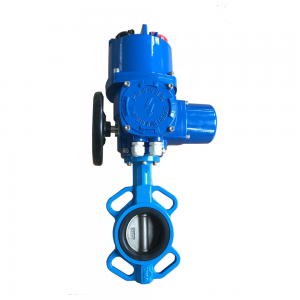 ELECTRIC WAFER BUTTERFLY VALVE
Description
Product characteristics
1. Small and portable, easy to disassemble and repair, and can be installed in any position.
2. It has simple structure, compact structure and quick starting and closing of 90 degree operation.
3. Small operating torque, light and labor-saving.
4. To achieve complete seal, gas test leakage is zero.
5. Choosing different parts and materials can be applied to various media.
6. Flow characteristic tends to be straight line and has good regulation performance.
7. Opening and closing test times are as many as tens of thousands and have a long service life.
Technical parameters:
Design drawings
Performance specification
Major Dimensions and Weights