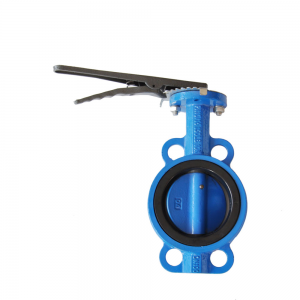 LEVER WAFER BUTTERFLY VALVE
Description
Features
1.Small in size and light in weight. Easy disassembly and maintenance.It can be installed at any position.
2.Simple structure, compact, 90 degree swing start and close quickly.
3.Small operating torque, light and labor-saving
4.Flow characteristics tend to be straight line, good regulation performance.
5.Opening and closing test times are as many as tens of thousands, and the service life is long.
6.Fully sealed, zero leakage in gas test.
7.Selection of different parts and materials can be applied to a variety of media.
Technical data
Main dimensions and weight of type "A" butterfly valve