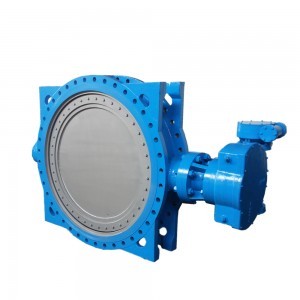 SOFT SEALED SINGLE ECCENTRIC BUTTERFLY VALVE D342
Description
Product characteristics
1. Reasonable design, compact structure, easy assembly and disassembly, easy maintenance.
2. Use eccentric structure to reduce friction of sealing ring and prolong service life
3. Valve plate sealing ring adopts "T" type structure, and the sealing pair is linearly sealed.
4. Fully sealed, zero leakage
5. Replace the material of valve plate sealing ring, O-ring, valve plate, rotating shaft and other parts. It can be applied to various media and different temperatures.
Product parameters
Major Dimensions and Weights