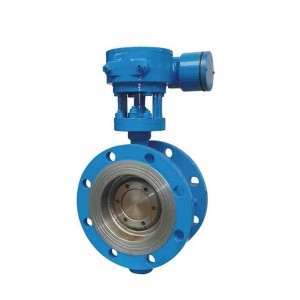 ANTI-THEFT HARD SEALED FLANGE BUTTERFLY VALVE
Description
1. Scope of application
Supply, oil, water, heating, system. The valve has the characteristics of good anti-theft performance (three insurance), easy switch, stable sealing effect and long service life.
2. Usage
After the anti-theft valve is installed, take the small hexagonal screw of the upper end of the attachment wrench and turn out the small inner hexagonal screw of the upper cover of the valve. Remove the lid, and the middle is the lock core. If the lock core with the key is opened with the key, if the lock core with the password is opened with the password, it will be opened with the password prepared beforehand.
3. Use of password locks:
⑴ The password lock is composed of a lock core, four sets of numbers and five adjusting plates and adjusting plates with a screwdriver. Each number is composed of 0, 1, 2 and 3. There is an indicator arrow on the adjusting disk. The first adjustment of the dribbling has the English letter K (or the first adjustment disc can be determined through the digital direction above). The 2, 3, 4 and 5 position adjustment discs are determined clockwise.
⑵ When the lock is unlocked, the arrows on the five adjusting discs are aligned clockwise from the first position to the password number, and then the lock core can be opened (the factory password number "0, 0, 0, 0, 0").
⑶ When the anti-theft lock core is locked, the lock core is put into the valve seat with the same password number as the unlocking method. It is necessary to dial the password number in disorder to confirm that the lock core is locked properly.
4. Password Lock Compilation:
⑴ The password number of the anti-theft lock is arranged according to the four digits of 0-3 that the user can easily remember.
⑵ The compilation method is as follows: take out the lock core, there are five cipher adjusting boards under the lock core, loosen the lock nut of the adjusting board, point the arrows of the four adjusting boards at the password number you have determined, such as 0, 1, 2, 3, 4 for the selected cipher number, the arrows of the first adjusting board are pointed at "0", and the arrows of the cipher adjusting board are pointed at 1, 2, 3 and 4 clockwise, respectively, then adjust the five ciphers. The missing surfaces of the knuckle plate are opposite to the outer circle of the lock core respectively. The password adjusting board does not exceed the outer circle line of the lock core. Then the spring and the locking nut are installed and tightened, thus the password number is completed.
Main dimensions and weight