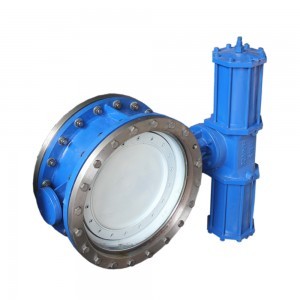 PNEUMATIC FLANGE BUTTERFLY VALVE
Description
Product characteristics
1. Tri-eccentric structure with almost no friction between valve plate and seat
2. Surfacing drill-based cemented carbide is used on the sealing surface of the valve body, which has the characteristics of friction resistance.
3. The sealing surface of valve plate is hard laminated metal sheet, which has double advantages of hard metal seal and elastic seal.
4. Seals are not affected by medium high or low temperature
5. Four series of connection modes can be applied to all end connections.
Main dimensions and weight