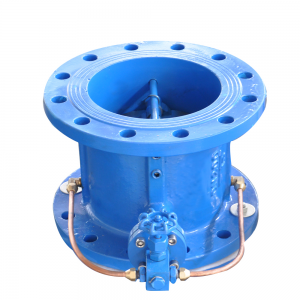 MICRO-RESISTANCE RETARDED CLOSED BUTTERFLY CHECK VALVE HH48/49X
Description
Product characteristics
1. New structure, small size, light weight, the first in the country.
2. Reliable sealing, stable opening and closing, wear-resistant and long service life.
3. Hydraulic pressure is slow-closing, not affected by medium, and has a wide range of applications.
4. Check valves with small flow resistance and better energy-saving effect than lifting type and rotary revelation.
Performance specification
Major Component Materials
Design drawings
Main Dimensions Table